Loyal Print, the all-round printing company
We are a team of more than 50 graphic arts professionals, with specialists in each and every one of the industrial processes that make up our company. We believe in the versatility and capabilities of the people who make up our team, and therefore we promote the autonomy and self-demand of each of them. We consider that this is the best way to have a team motivated by the result and the fulfillment of the requirements of our clients.
Creative, innovative and experienced
Our type of products and services makes each project unique in technical specifications. Our customers are increasingly asking us for new ideas, processes, materials and solutions. For this reason, we have a department with proven experience in all areas of graphic arts and a great capacity to understand and develop each project. We are creative in the solutions we offer, we innovate in the processes to reach the objectives, and we always try to be close to our customer to ensure maximum transparency and reliability.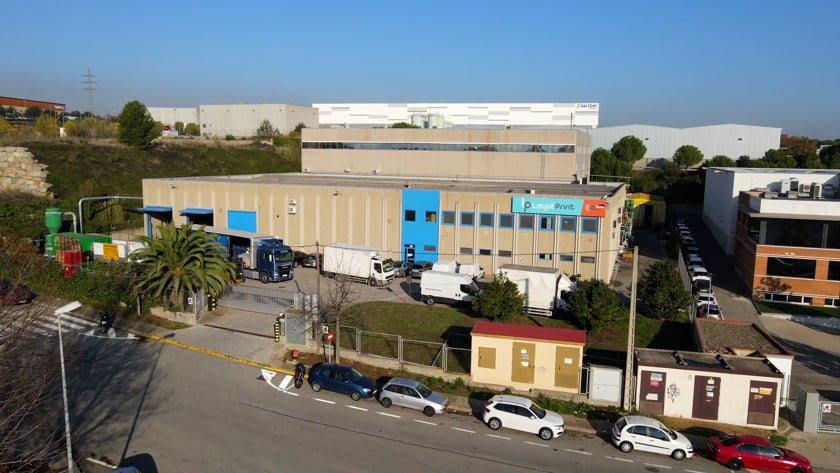 Creativity
We are creative to design graphically complex products, which also involve many industrial processes. For this purpose, the role carried out by our technical team is of vital importance, capable of adapting our machines and processes to the requirements of the project that we must carry out.
Innovation
We are faced with the daily challenge of creating new products, and for this reason, we invest time and resources in adapting our machines. As a result, we do not only innovate in the way we do it, but in what we do, thus having as a final result the production of products which are graphically special.
Proximity
We like to be close to the customer and close to each and every one of the people who make up our team. Our customer has a commercial and production manager who will attend to the needs and follow-up of the projects.
Our versatility of machinery and number of processes require room, which is why we have 7,000m2 of industrial activity and 500m2 of offices. All our activity is concentrated in the same warehouse in Barberà del Vallès and we guarantee maximum safety in the integral production process.
We have offset and digital printing equipment, gluing machines, die cutters, folding machines, paper cutters, packing machines and inserters, as well as a complete park of binding equipment. For our special finishes we have a whole series of auxiliary machinery.
FSC chain of custody certificate
FSC® certificate guarantees that products have been made with forest resources from sustainably managed forests. To achieve this, a series of strict environmental, economic and social requirements must be met (fsc.org)
In addition, we guarantee the trust of our customers by relying on the ISO 9001: 2008 Quality Management System, the AIB Hygienic Handling Management System, and the implementation of programs, instructions and records at all levels of the company.